What I've learned about online adult dating is that to be on top, it's essential to create an excellent member profile. Almost all men completely have no idea how to create a good dating profile (a profile that attracts girls). A man often writes from a man's point of view. So the profile does nothing to convince her to contact him.
Bring your own personality into your online dating profile!
Instead of:
"I'm an accountant and I love my job",
be more dynamic and say something like:
"I have always loved to count numbers, but I do it outstanding so none of my clients gets in trouble with the Internal Revenue Service."
When writing your dating profile, think about everything you're writing like a conversation. If the "conversation" you're writing would be interesting in person, then you've done a good job of member profile creating. If not… then you need to keep remaking your personal profile.
With that in mind, here are 6 tips to building a winning online dating profile: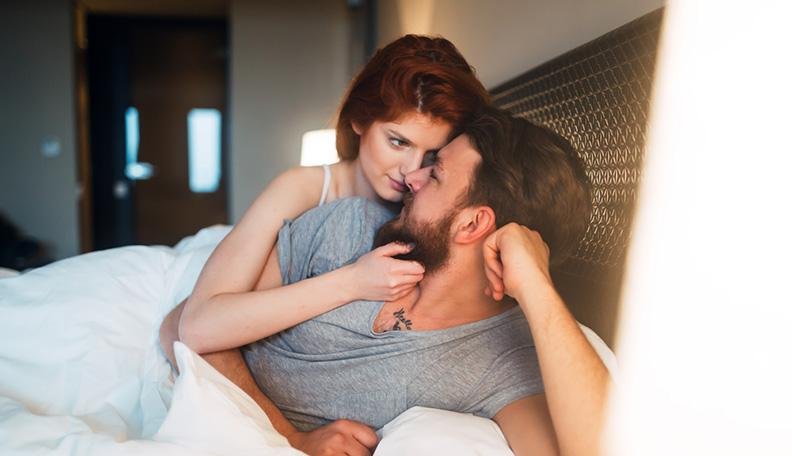 1. Your dating profile must create emotions. 
Instead of writing:
"I love to travel and see new places,"
try writing it this way:
"Traveling is my true passion. Whenever I take a trip to another country, I learn something new about myself and I appreciate my life even more. When I was in Tibet checking out the Buddhist temples, I had an opportunity to not only see history but even touch history."
What's happening with a girl reading this dating profile? She gets an emotional attachment. When you write about your love of traveling as a story, she can picture visiting Tibet or be traveling with you. If you just describe any stuff by putting it in a list, you're not going to create an emotional attachment for her with your profile. Girls are extremely emotional beings, and they are the ones who will be carefully reading your dating profile.
So learn to make stories when describing your life.
2. Don't say in your dating profile that "All of my buddies say I'm a great man."
You don't let a girl know you're totally great by telling them that all of your friends think you're amazing. A girl doesn't know who your friends are, so the better thing is to talk about stuff you love to do. For example, a client of mine volunteers at a homeless shelter once a week. So in his dating profile, he wrote "Saturday is my the most favorite day of the whole week. I volunteer at the local homeless shelter, and spend a few hours helping other people feel better." Something like such an example shows a girl what kind of person you are, and that is what woman really wants to see in your member profile.
3. Don't tell girls in your dating profile that you're a funny person.
Girls are attracted to a sense of humor. So get a woman to laugh when she looks at your dating profile, at that moment she should feel like she's flirting with you.
4. Never say in your online dating profile how successful you are.
Most girls totally don't care about the car you drive, the salary you have or your job and so on. It actually turns them off. They are attracted to very confident guys. So instead of talking about yourself, say something like this: "I've worked really hard in my life to become who I am. Every time I've fallen down, I've checked out my wounds, gotten up, and tried again and again. Being successful to me means having the freedom to do what I want.. which of course is having time to hang out with you." By saying something like that, you are telling a girl that you are a successful but humble man. You're also saying a little bit of humor in there which also helps. Ask a girl for dating and get their sex contacts for free.
5. Photos on your dating profile should be clear and recent.
Girls need to see your eyes, so it's very important that you are not wearing sunglasses in all of your dating photos. It's also important that you choose pics that show all your face and your body, so women can see what you look like overall. Your pics are big part of what creates or can ruin a good dating profile. Your pics should also help to make an emotional feeling inside a girl. Don't put up pics on your dating profile of you and your buddies drinking alcohol. Instead of it put pics that show that you have interests in many activities other than alcohol. Search women looking men for sex dating tonight.
A girl desires to know you are fun and social, but she also wants to be able to picture having a good time with you. Choosing a picture of you biking in Europe, therefore, meets this desire. So look through all your pics and select ones that will show who you are as a social person. This includes placing up photos of you in totally different life situations.
For example, you may place one picture of you in the business suit, one photo of you in casual mode, and one pic of you with your lovely pet. Also, try to include clear photos that show you participating in your favorite activities. Your pics in your dating profile should show girls all the sides of your unique personality. So what I recommend is that you have taken some totally new and fresh photos of you. If you write a fantastic online dating profile, but your pics don't match to it, a girl will be very disappointed when she meets you.
6. Be honest in your dating profile!
The big problem that occurs when guys are less than honest occurs after you've gone out on an offline first date with a girl. She will go back after the first date and re-read your dating profile to see if there are any discrepancies. It's almost like she is looking to see if you're as real as you appear to be. So make sure everything you write in your dating profile is totally representative of who you are at this momemnt in your real life.
Your dating profile is made to help girls form an first very important opinion about you. When written correctly, your member profile will enforce her to contact you. Girls re-read men's dating profiles over and over again because they want to get to know who you are and they want to get excited about meeting you in reality. The more you put in your dating profile that truly descrbes your personality, the easier it is for a girl to decide to write an e-mail because she'll have a better idea of what to talk about with you.
Online dating is very competitive. So you need to invest the time necessary to make a outstanding dating profile.