Men are fairly easy to please and knowing what their "spots" are is quite easy to find out as well. Men can still have an orgasm even when the sex is bad (lucky for them). But there is always this one act of intimacy that they will always remember and secret wish every girl they have sex with will do to them. Sometimes they will ask for it and other times they are too ashamed to ask. Here are the Top 10 Things That Turn Men On: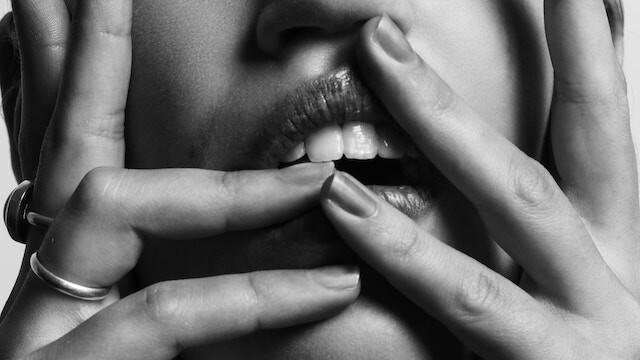 1. Licking & Sucking On Their Nipples: Some men are not a big fan of foreplay nor do they really need any foreplay action to put them in the mood. But touching, caressing and licking of their nipple will drive him crazy. Sucking on the nipples is not just for a woman.
2. When A Woman Masturbates In Front Of Him: Not only is this hot for a man to watch a woman pleasure himself, but it also gives him the opportunity to see how she likes to be touch and what areas and motions he should be doing to her next time.
3. Spontaneous & Daring Blowjobs: You both are at some kind of event. Then out of nowhere she grabs you by the hand and takes you somewhere where no one is around. She unzips your pants and sucks on your cock.
4. A List Of Sexual Acts: Surprising your man with a list of sexual acts that you will do for him on a Friday night or on his birthday is simply amazing and super hot.
5. A Woman Dominates In Bed: When a woman takes control is the bedroom can be extremely exciting for a man. She can pin him on the bed and jump on top of his cock to do naughty things to him all night long.
6. Showing Up In A Trench Coat And Heels: When a woman shows up in a trench coat and heels, you already know she will be naked underneath and ready to get started.
7. Eating Dinner & Talking About Naughty Things: Sometimes to keep the spice in the relationship it is fun to go out for dinner and talk about your sex ventures with one another. Talk about how last week you bent over the desk so that he can shove his cock inside of you.
8. Airplane Sex: If you have the entire back row to yourself then enjoy jerking off your man or have him finger you. Make sure to be somewhat discreet. Grab a blanket to cover you both up. Or try to go into the tiny bathroom and have a quickie.
9. Stairs Sex: Instead of taking the elevator up to the apartment, try taking your man up the stairwell and give it to him quick and sexy.
10. Have Sex Wherever You Can: Being spontaneous when it comes to sex is what keeps it exciting and turns your man on.
Make sure you go out and have all the good sex with your man! If you enjoyed reading this blog then you will also enjoy reading about the 5 Simple Tips For Online Dating Beginners.