Since a strap on is basically just a penis, you might think that any position goes for strap on sex. Once you're a pro, then you'll probably find that most, though not all positions, work, but finding positions that work for you might not be as simple as you presume. You'll need ease of access, plus you'll need friction and using a strap on isn't exactly the same as just having a penis of your own. If you're looking for some good positions, then buddiesfuck.com what we recommend…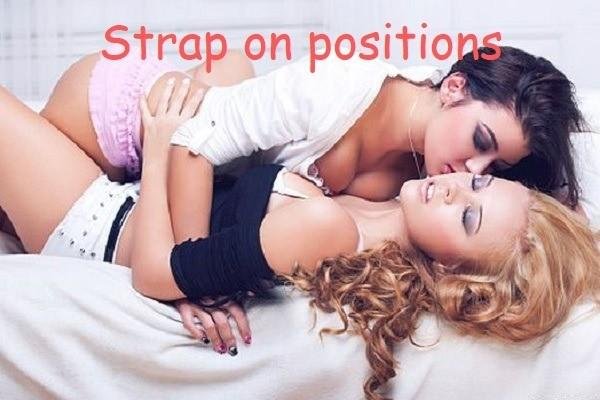 For Beginners…
If you're a F/F couple, or a M/F couple where the guy is going to be penetrating the girl, then we really recommend starting out with classic missionary position. This should be the most comfortable position for both of you, and the one that requires the least amount of shifting around and movement to get things right. It's not the most exciting position in the book, but it's a good starting point before you move on to bigger and better things.
For Anal Beginners…
Whether you're F/F, M/F or M/M, the best position for the first time anal strap on experience has got to be doggy style. You'll get easy access, and it should be easy to control the strap on in this position- something that's important since you'll want to go extremely slowly and carefully this first time. You might want to slightly tweak this position so that the front sex partner can rest their head on a pile of pillows and doesn't need to rest all their weight on their arms, making it more comfortable.
Pro Style…
There's one pro strap on position that we absolutely love, and that's cowgirl. Whoever's wearing the strap on lies back on the bed, and the other partner climbs aboard for a wild ride. This is a particularly good position for F/F couples, since the weight of the partner being penetrated pushes the base of the dildo hard against the clit of the second partner, meaning that both parties get some thrills. This can work well for all couples though, but if you're penetrating anally then you'll probably find that reverse cowgirl (with the penetrated partner facing the lying partner's feet rather than head) gives you better access.
Double Penetration Positions…
If you're getting double penetration, either with your partner's penis plus a strap on or with a double strap on, then finding the right position can be a bit of a nightmare. It's actually far more difficult to be penetrated just right in two place than you'd think. Our preferred position for beginners in this area is over the bed. Let the woman lie on her back on the bed, then pull her forward until her butt is just over the edge of the bed and lift her legs. This gives the easiest access for first timers.
Once you've had a bit of practice at double penetration then give doggy style a try, it's a little more difficult to get into the right position, but once you're there it should be fine.